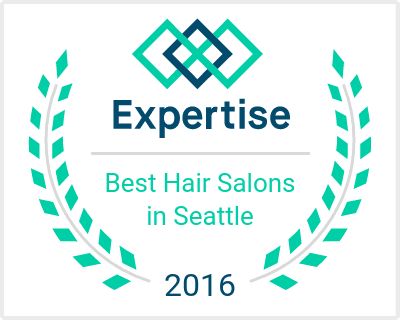 Emerson Salon, a Community of Independent Hair Designers, just received an important distinction of being named by Expertise as ONE OF THE TOP 20 SALONS in SEATTLE !!!
Their selection criteria uses research in the following areas:
Reputation:A history of delighted customers and outstanding service.
Credibility: Building customer confidence with licensing, accreditations, and awards.
Experience: Masters of their craft, based on years of practical experience and education.
Professionalism: Providing service with honesty, reliability, and respect.Providing service with
honesty, reliability, and respect.
Availability: Consistently approachable and responsive, so customers never feel ignored.
At Emerson Salon, we pride ourselves on providing high quality services from trained professionals who are passionate about running their own careers and clientele independently. To receive this honor puts attention to our daily efforts towards making  YOU feel confident with your hair…and therefore, yourself!
Book online TODAY with one of our Stylists or Barbers by choosing your preferred professional's profile, and booking ONLINE through www.emersonsalon.com
SEE YOU AT EMERSON SALON!